Attention Pitt Undergrads!
Get paid over the summer to do research in sustainability. If you are interested in going beyond classroom curriculum, developing your own ideas, and working independently on hands-on research all while getting paid…this program is for you!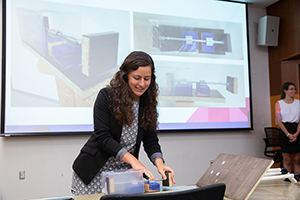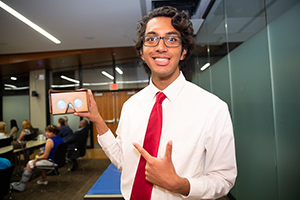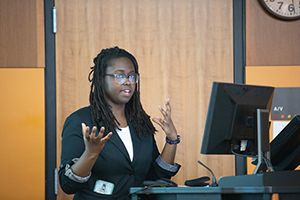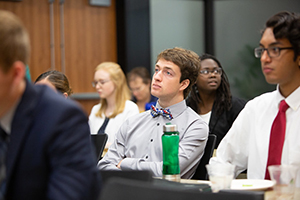 Application and Program Information
Check back for information on the Summer 2024 program.
Program Policies
The URP is only open to Pitt undergraduate students.
Students are required to work 40 hours a week on their project.
Students are allowed to take only 1 course over the summer with program approval.
No vacations will be permitted during the 12 week program.
Students will be awarded a $4,500 stipend.
2023 Program Highlights
Congratulations to the 26 students accepted to our 2023 Undergraduate Summer Research Program! The program ran from May 8 to July 28.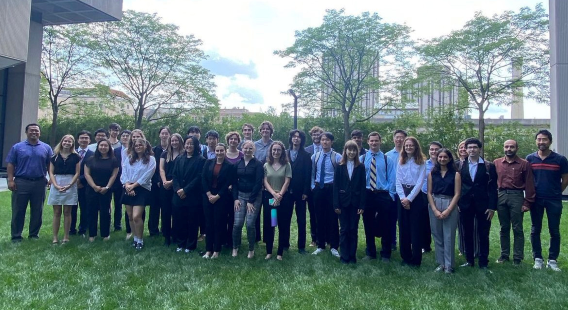 Visit the Pitt Sustainability YouTube page Summer 2023 Undergraduate Research Symposium to view recent project videos.
View the complete list of 2023 student-project pairings.
See a list of all 2023 projects and advisors.
Past Projects and Highlights
Attendees of the annual Undergraduate Summer Research Symposium vote for the best presentations based on clarity, creativity, quality of research, and connection to sustainability.
Videos of select projects from can be viewed on YouTube, or watch the featured project videos below. 
Featured Projects 2022
Rebecca Hotton 
Increasing the Energy Efficiency of 3D Binder Jet Printed Metal Filters 
Advisor: Markus Chmielus, Mechanical Engineering and Materials Science
Molly Draper
Sustainable Forestry within the Eastern Deciduous Forest Biome: Is Salvage Logging Compatible with Healthy Forest Regeneration Following a Major Windstorm?
Advisors: Dr. Walter Carson, Biological Sciences, and  
Hannah Assour, Biological Sciences 
Featured Projects 2021

Sydney DuBose
Environmental Justice Teaching
Advisor: Cassie Quigley, School of Education

Heather Phillips
Microbial Fuel Cells for BMG Electrodes
Advisor: Dr. David Sanchez, Civil and Environmental Engineering

Natalie Britton
Assessing Environmental (In)justices in U.S. Public Housing Siting Decisions
Advisors: Michael Blackhurst, University Center for Social and Urban Research, and
Randy Walsh, Economics 

Featured Projects 2020

Frankie Fattori
Energy-efficient processors, sensors, and systems for space-based sensing and computing
Advisor: Alan George, electrical and computer engineering

Ali Carroll
Biodiversity collapse at the urban-rural interface: Consequences for the sustainability and economic viability of small, privately owned forests in PA
Advisor: Walter Carson, Biological Sciences 

Max Smith
Simulations of First Solar Cells
Advisor: Paul Leu, Industrial Engineering

Sridhar Reddy
Hardware acceleration of artificial neural network for neuromorphic computing
Advisor: Feng Xiong, Electrical and Computer Engineering