Please Join MCSI for our Upcoming Happy Hour!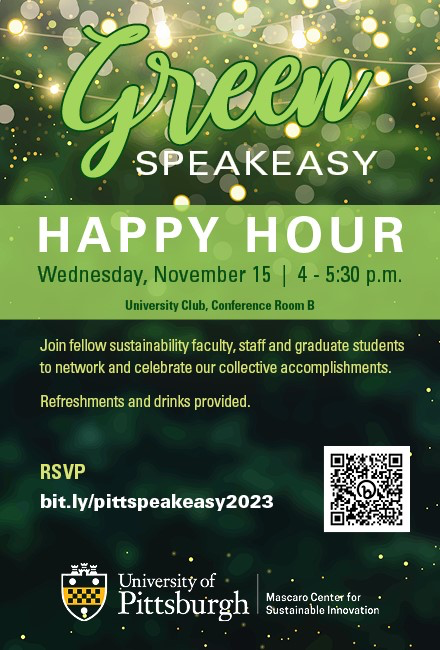 RSVP to join us on Wednesday, November 15 for our Green Speakeasy Happy Hour! Sustainability faculty, staff, and graduate students are invited to network and celebrate their collective accomplishments.
This event will take place in Conference Room B of the University Club from 4:00 to 5:30 P.M. Refreshments and drinks will be provided. Learn more about MCSI's Green Speakeasy Series.